How to dismiss an employee with less than 2 years' service?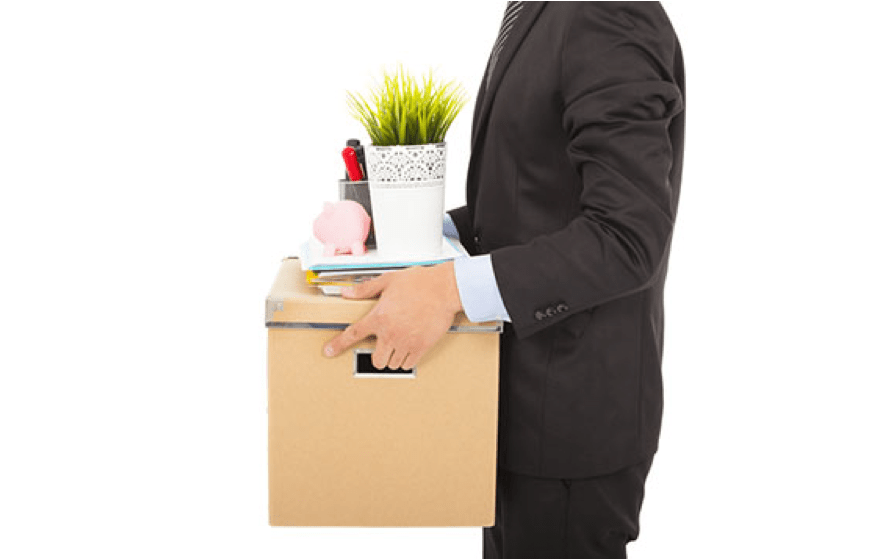 An employee needs 2 years' service to claim unfair dismissal. Many employers are aware of this. We found that our clients can have contrasting assumptions or attitudes about dismissing an employee under 2 years. Many employers assume that they can safely dismiss for any reason, others are very conservative and are prepared to follow a full procedure. In this Blog we answer your questions on why having no process at all is going to be dangerous, but why a full process may be unnecessary…
Can I be sued by an employee with less than 2 years' service?
YES.
The main point to know about the 2 years' service requirement is that it is not a general bar to employment tribunal claims but mostly a bar on claims for ordinary unfair dismissal and statutory redundancy pay.
There are a number of claims which can be made by employees from their first day of employment and even before their employment commences.  The most common of these claims are:
Breach of contract claims
Discrimination Claims
Dismissal for asserting a statutory right
We will explain why this is relevant below. We also provide a full list at the end of this blog.
How do I calculate two years length of service?
Although everyone talks about the two years' qualifying period, it is actually two years minus one week. If you are about to dismiss an employee close to their two year anniversary, check the start date. When you add a week to the proposed termination date, do you go over the anniversary? If so, we would suggest you take advice as the employee will be able to lodge any claim.
Can I avoid paying notice, holiday pay or contractual bonus?
NO.
These are contractual and/or statutory payments.  Claims for notice, bonus and holiday pay are not reliant on length of service.
We would recommend that before you talk to your employee, you check their contract of employment and ensure that you know what notice they should be given and what holiday they have accrued but not taken. Do you also have a right to pay in lieu of notice?
If you do not want the employee to work their notice and do not want to pay the notice, you will need a strong reason (for example, the employee has committed an act of gross misconduct) and follow a fair disciplinary procedure.
Can I dismiss without prior warnings?
USUALLY YES.
The well known requirement to issue warnings before dismissal is a matter which relates to the fairness of the dismissal. Before two years, this should be irrelevant.
Before you go ahead and proceed directly to dismissal, you should check your contract to ensure there is no contractual entitlement to prior warnings. You should also be careful of "exotic claims" (see below).
Can I terminate over the phone or by Email?
This is not a good idea.
If there are no contractual issues left and the reason you want to terminate is either an issue with conduct, performance or reorganisation, in most circumstances you will be able to proceed to termination without prior warning or consultation.
However, you need to be aware of the "exotic" claims listed below. We would always recommend a minimum of one meeting where the reason for dismissal is discussed in the conditional: 'we are thinking of terminating your employment because…', where the reasons are discussed.
This meeting will enable you to switch back to a more formal process if the employee raises issues which could give rise to a claim or which could make you change your mind.
If in doubt talk to us before issuing a termination letter.
Some employer still prefer following a full process. It may suit your company ethos to treat everyone equally regardless of length of service, it can help train managers who are unfamiliar with the process, it can also help the departing employee feel that they have time to absorb the shock of the termination. Although you may not want to follow a full procedure in every circumstance, it is good practice to consider whether there are any advantages in doing so.
What reason should I give for the dismissal?
Tell the truth in plain English. The reason does not need to fall squarely with one of the five fair reasons for dismissal. However, if you do explain why you feel employment cannot continue, the employee is more likely to accept it than if you simply state things are not working out.
When should I stop the meeting?
Most employees are going to be upset when you tell them that you are thinking of terminating their employment. Being upset is not going to open the doors to a claim.
However, there are alarm bells to listen out for, for example:
if the employee says you are doing this because she is pregnant
if the employee says you are doing this because he has blown the whistle
if the employee raises discrimination issues;
If the employee makes a link between his poor performance and the fact that they suffer from depression;
Etc…
What can I do to minimise the risk?
Firstly, think about the reasons why you want to terminate the employee's employment. If the reason could give rise to a claim that isn't reliant on length of service, we would suggest you take advice before embarking on the discussion with the employee.
Secondly, keep a paper trail so that you can explain the reason for the dismissal and show that it is not unlawful.
If in doubt, take advice.
For more specific information or to discuss your requirements please call either Amanda Galashan or Julie Calleux at Employease on 0333 939 8741, or email us at info@employease.co.uk. This note does not constitute legal advice on any particular situation you may have.
Copyright: Employease 2018
Most common types of dismissal with no qualifying period:
• for discriminatory reason
• whistle blowing
• asserting a statutory right
• because the employee is a trade union representative
• carrying out jury service;
• exercising maternity, parental or time off for dependants rights;
• refusal of Sunday working;
• exercising rights under working time legislation;
• exercising rights under national minimum wage legislation;
• exercising rights in relation to working tax credits;
• the making of a flexible working application;
• requests for time off for study and training;
• selection for redundancy for an automatically unfair reason;
• involvement in trade union recognition or bargaining;
• taking part in protected industrial action;
• performing the functions of a works body member, rep, candidate or participant;
• performing the functions of a pension consultation rep;
• exercising rights under part-time workers legislation;
• exercising rights under fixed term employees legislation;
• exercising the right to be accompanied;
• performing the functions of a working time rep;
• performing the functions of a pension trustee;
• performing the functions of an employee rep; and
• membership or non membership of a trade union or partaking in trade union activities