The Fight for Equal Pension Rights for Same-Sex Marriages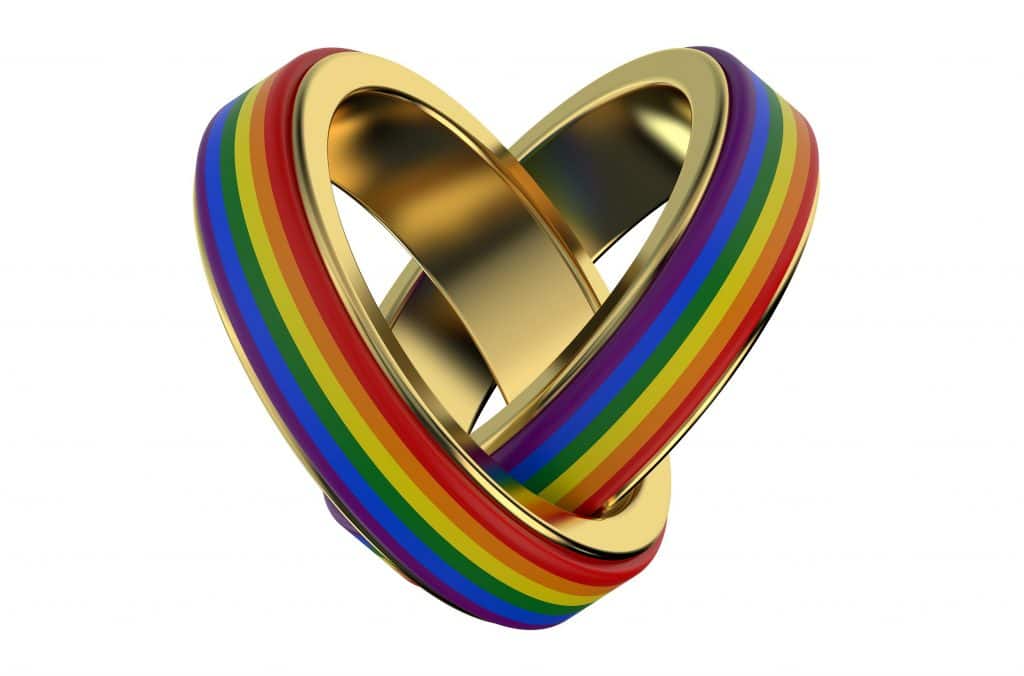 The Supreme Court makes progress in equal pension rights for same-sex marriages
Wednesday 12th of July 2017 saw a landmark decision from the Supreme Court in the UK. I'll get into the meat of the decision shortly – what was truly surprising was not the decision itself, but the fact that it even needed to be made. In short, Mr John Walker won the right to ensure that his husband would benefit in full from his occupational pension in exactly the same way that a surviving heterosexual spouse would in the event of his death. The real jaw-dropper in all of this was the fact that previously both an employment appeal tribunal and the appeal court had found against him based on a provision in the Equality Act 2010.
How on Earth did we get here? I suppose context is important and it is to be widely lauded that the majority of people were as taken aback as I was that such discrimination was deemed not only acceptable but worthy of being enshrined in legislation. It is a mark of where the United Kingdom is these days in pursuing and promoting equality at work across the board. I would be the first to say that our laws in this area are not perfect but judging by the widespread reaction to this case, I was not alone in feeling that this was a clear injustice.
The 2010 Equality Act permits a restriction of benefits generated before 2005 in the case of same-sex marriages. There is no such restriction on heterosexual marriages. Mr Walker and his partner entered into a civil partnership in 2006 and as soon as it was legally possible, converted that into a marriage. Mr Walker clearly anticipated that since he was paid exactly the same as a heterosexual man, made the same contributions as a heterosexual man, his spouse would benefit exactly as if they were a heterosexual couple. Not so it turned out.
The Supreme Court relied upon an EU framework directive from 2000 which guaranteed gender equality under employment legislation. There are some concerns that this entitlement may disappear when the UK finally leaves the EU in 2019. At present I would expect the European Union (Withdrawal) Bill (formerly the Great Repeal Bill) to subsume this regulation into UK law, but we shall see. Undoubtedly there will be pressure on the government to amend the relevant section of the 2010 Equality Act at some point should the EU (Withdrawal) Bill fail to achieve this.
This decision by the Supreme Court will be welcomed by same-sex married couples throughout the UK as it takes them a little further along the path leading to full equality. Businesses and pension funds maybe a little less enthusiastic given that they will now face a number of claims which would previously have been of a far lesser value. It is also a salutary lesson that even in a comparatively liberal state like the UK, we cannot take our rights to equality of treatment for granted.
– Julie Calleux
---
For more specific information or to discuss your requirements please call either Amanda Galashan or Julie Calleux at Employease on 0333 939 8741, or email us at info@employease.co.uk. This note does not constitute legal advice on any particular situation you may have.
© Employease: The Employment Practice Ltd 2017
Twitter: https://twitter.com/employease
Blog: https://www.employease.co.uk/viewpoint/
Web: https://www.employease.co.uk
Company registered in England Reg No: 2931940
Registered Office: 40 Woodford Avenue, Gants Hill, Essex IG2 6XQ