Macron's Historic French Employment Law Reform – What Will It Achieve?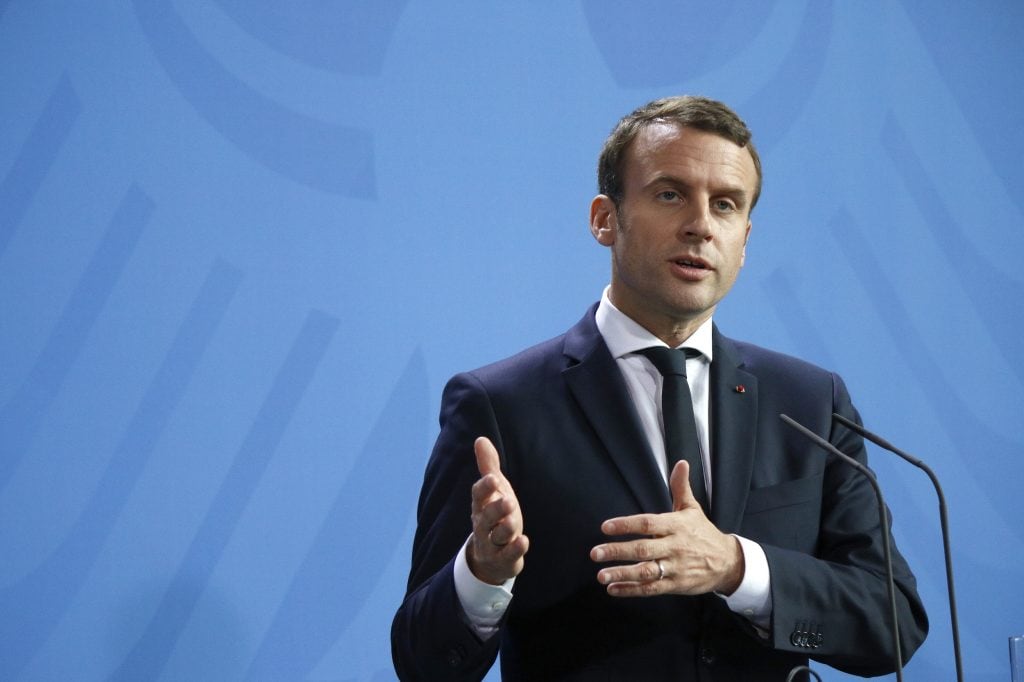 In our latest op-ed piece, Employease co-founder Julie Calleux examines the French Employment Law reforms proposed by President Macron and his government:
During Emmanuel Macron's presidential campaign, Mr Macron announced that he would reform employment law as one of several measures to tackle French unemployment. The reason given was that many employers, particularly in SMEs, do not hire because of the fear of the costs of a subsequent dismissal. Capping employment tribunal damages was part of his pledge. We now have full details of the reform, but will it achieve its purpose?
When I left France for the UK in 1992, I discovered a whole new world where very often, it didn't matter if the employer dismissed someone unfairly, because he had very little to pay for getting it wrong. In the UK, at the time there was no minimum wage, no holiday pay discrimination was limited to race and sex and the cap on the compensatory award was around £9,000.
On 31 August 2017, the French government published its draft reform, which proposes an historical change to the compensation for unfair dismissal and if it is passed in its current form, for the first time since I started practising employment law, France will considerably reduce the costs of bad employment practices. If the reform survives scrutiny by the constitutional court and the pressure from the street and unions, it will, in one main aspect, be more favourable to employers than UK law.
Currently in France, if an employer of more than 11 employees dismisses unfairly an employee with more than two years length of service, the cost to the employer is a minimum of 6 months' salary with no maximum on the compensatory award. The compensation would almost always include an element of injury to feelings.
The reform has been widely announced as introducing a new cap of 20 months' salary, except what you don't generally hear is that this cap applies to employees of 29 years' length of service or more. The change is far more drastic, with compensation slowly increasing on a sliding scale to this maximum. For example, if the reform becomes law, an employee with three years length of service who is unfairly dismissed by his employer will be entitled to a minimum of 3 months' salary in compensation and a maximum of 4 months' salary. As you will appreciate, this is a significant reduction in the potential compensation payable to employees.
The draft decree can be found here.
If you compare the proposed compensation limits with the UK, where the current cap on damages is the lesser of 12 months' salary or £80,541, it will take 14 years before a French employee earning less than £80,500 can expect damages commensurate with what he or she could get in the UK.
When the cap was low in the UK, many employers did not bother with respecting procedures and we often saw employees called into their manager's office on a Friday evening, dismissed and given a settlement agreement containing their notice and the equivalent of the cap. Will French employers follow this path?
It is important to note that the draft decree proposes a new Article L1235-1 providing that the new cap on compensation will not apply to a dismissal in breach of a fundamental right. The text describes fundamental rights as discriminatory dismissal, bullying, whistleblowing, dismissal of union members, etc…
Something that struck me when I first started to work in UK employment law was the prevalence of discrimination claims. Many French employment lawyers are aware of discrimination legislation but never used it as the compensation awards for unfair dismissal gave them all the leverage they needed to fight a case. If the draft reform survives in its current state, it is likely that French employment lawyers will become specialists of article L1235-1, as this will be the only way they will be able to exact substantial compensation for employees with shorter length of service. The draft reform if it becomes law, may therefore render French employment law more complex, rather than simplify it.
— Julie Calleux
---
For more specific information or to discuss your requirements please call either Amanda Galashan or Julie Calleux at Employease on 0333 939 8741, or email us at info@employease.co.uk. This note does not constitute legal advice on any particular situation you may have.
© Employease: The Employment Practice Ltd 2017
Twitter: https://twitter.com/employease
Blog: https://www.employease.co.uk/viewpoint/
Web: https://www.employease.co.uk/
Company registered in England Reg No: 2931940
Registered Office: 40 Woodford Avenue, Gants Hill, Essex IG2 6XQ